5 Shapes Hongyuan Brand Asphalt Roof Shingles
Product Description
Model NO.: S-1 Type: 5 Shapes Size: 333*1000mm Customized: Customized Thickness: 2,7mm(Except Laminated Type:5.2mm) Length: 1000mm Water Resistance: Pass Brand: Hongyuan/OEM Trademark: Hongyuan Specification: ISO; SGS HS Code: 6807 Material: Oxidized Liquid Asphalt; Fiberglass Shape: Plane Standard;Mosaic;Laminated;Fish-Scale;Goethe Color: 12 Colors Product Name: 5 Shapes Hongyuan Brand Asphalt Roof Shingles Width: 333mm Fireproof Grade: E Wind Resistance: Pass Product Shape: Mosaic;Fish-Scale;3-Tab;Gothic; Laminated; Transport Package: 21PCS/Bundle, 16 PCS/Bundle, 900bundles/20′ C Origin: China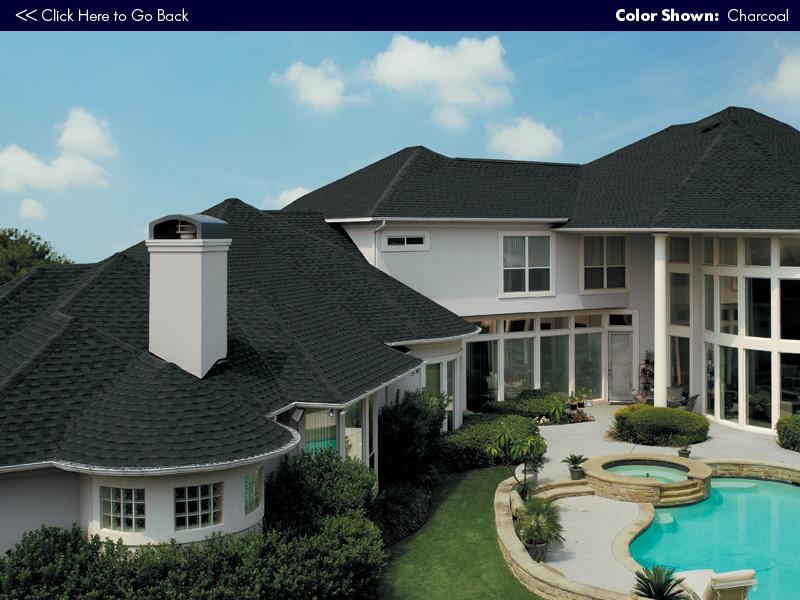 5 shapes Hongyuan brand asphalt roof shingles
1. Product Introduction:  
Asphalt shingles is one of the most widely used roofing covers because they are relatively inexpensive and fairly easy installation. Asphalt shingles will also last a rather long time - on average 30 year, which depends on factors like geographic location, roof underlayment, roof slop, etc. As a professional manufacturer in China, Hongyuan is the foremost enterprise to bring in and pass the double certification system: ISO9001:2008 and ISO14001:2004. 
2. Raw Materials Advantages:
 1) Basalt colored sand: Through the vitrified and colored technology under 800ºC high temperature, guaranteeing bright color and not to fade, with excellent UV-resistance and anti-aging properties keep a long service life of entire tile. 
2) Oxidized Liquid Asphalt: purchased from CNPC, ensuring the good adaptability to the high and low temperature.
3) Fiberglass: 90g/m2 horizontal and vertical reinforced fiberglass felt, imported from Johns Manville Company (the largest manufacturer of glass fiber in the world).
4) Full Adhesive Layer: Mosaic and Gothic type, enhancing the wind resistance function.
3.  Product Features:
1)      Various appearance and colors for your choice.
2)      Unrestricted climate, wide application.
3)      Good colorant package, never fade.
4)      Light and environmental roof system.
5)      Correctly installing, no repair.
6)      Wide scope of application.
Asphalt Shingle
made from glass felt is one kind of flexible tile and free-cutting and bases roof, also can be applied for cone, round, camber and other complex sloping roofs.
7)      New architectural style.
8)      No special accessory, save cost.
9)      Self-cleaning dust.
10)  High temperature (135ºC) resistance and heat insulation, reduce noise.
11)  Durable and low service rate.
12)  Harmonious aesthetic style.
13)  Fire resistance and wind resistance. 
4. Specification: 

Item

Single Layer Asphalt Shingle (Mosaic/Gothic/Fish-scale/3-Tab)

Double Layers Asphalt Shingle (Laminated)

Length(mm)

1000

1000

Width(mm)

333

333

Thickness(mm)

2.7

5.2

Surface Coated

Basalt colored sand:

Weight(kg/m2)

8.1

12.5

Packing

21pcs/bundle

16pcs/bundle
5. Unique Advantages: 
1) Mosaic Asphalt Shingles:
Three dimensional shadows design shows a spectacular mosaic effect.
Its entire back glue characteristic strengthens wind resistance and waterproof properties. 
2) 3-Tab Asphalt Shingles:
3-Tab asphalt shingles have very good resistance and adaptability. Because of
High Quality
, durable feature and rich colors, there surely will be one color for your choice. 
3) Goethe Asphalt Shingles:
Irregular and interlaced appearance, makes the roof colorful and infinitely dynamic. And utterly self-adhesive enhances the service life and the wind resistance of the product. 
4) Fish-scale Asphalt Shingles:
Inspiration from the traditional terracotta gives roofs three-dimensional and character sense. Its unique exterior curve surface infinite grace. 
5) Laminated Asphalt Shingles:
The new technology of laminated structure makes traditional roof look brand-new. Its unique technical creates beautiful anaglyph effect. Irregular appearance and interlaced color embody a kind of different classical
aesthetic feelings. International innovation full-cover back glue makes it reveal the majestic demeanor. 
6. Packing:
21pcs/bundle, 45bundles/pallet, 20pallets/20'ft container (2700m2), except Laminated type (about 1800m2) 
7. Technical Data Sheet: 
GB/T20474-2006

No.

Items

Plane asphalt shingle

Laminated asphalt shingle

 
 
1

 
 
Material

Asphalt

#10,#90

Glass fiber

≥90g/ m2

Colored granule

Basalt burning grit

2

Content of soluble substance
(g/ m2)               ≥

1000

1800

3

Pull(N/50mm) ≥

lengthways

500

crosswise

400

4

Heat resistance (90ºC)

No flow, drippage, air buddle

5

Softening temperature of compound

≥100°C

6

Suppleness (10ºC)

No fissure

7

Tearing  strength /N         ≥

9

8

Water resistance
(0.1MPa,30min)

Water-resistancing

9

Resistance to nail uproot
Performance/N          ≥

75

10

Adhesion performance of Ore material b /g             ≤

1.0

11

Metal foil peel strength c/(N/mm)            ≥

0.2

12

Artificial accelerated aging

Appearance

No air buddle, oil impregnate, fissure

Chromatism,    ≤

3

Suppleness (10ºC)

No fissure

13

Wind resistance

Pass , 97Km/h

14

Heat resistance of Self-adhesive glue

80°C

tacky

80°C ,2hr

slide≤2mm

15

Peel strength/N        ≥

---

20
 
 
 
 
 
 
 

 
 
We HONGYUAN Waterproof Company, ranking TOP 3 in China!
Welcome to visit us! Contact us if you need more details on Asphalt Roof Shingles. We are ready to answer your questions on packaging, logistics, certification or any other aspects about Asphalt Shingles、Fiberglass Asphalt Shingle. If these products fail to match your need, please contact us and we would like to provide relevant information.
Product Categories : Asphalt Shingle