Torch applied APP bitumen waterproof membrane with fiberglass
Product Description
Torch applied APP
Bitumen Waterproof Membrane
with fiberglass   Torch applied APP bitumen
Waterproof Membrane
with fiberglass is made by soaking the base in bitumen, or thermoplastics (such as atactic polypropylene APP,APAO,APAL) modified bitumen, then covering double faces with thermoplastics( APP, APAO,APAL) modified  asphalt, and last finiishing the upward face with fine sands, mineral slates(or grains) or polythene membrane ect, while downward face with fine sands or polythene membrane.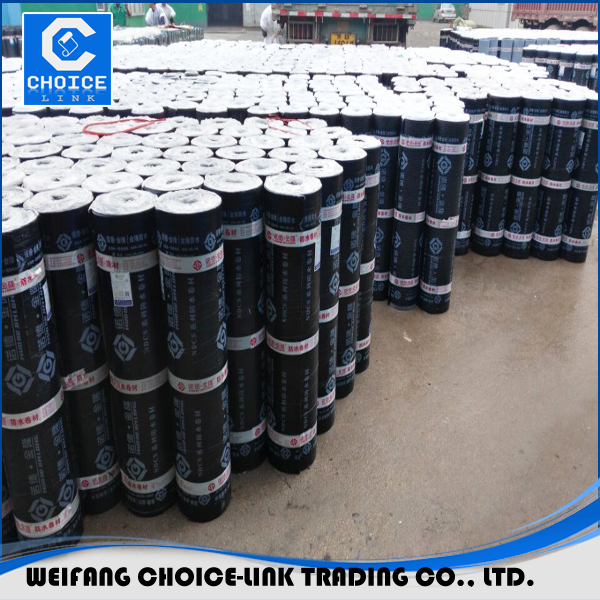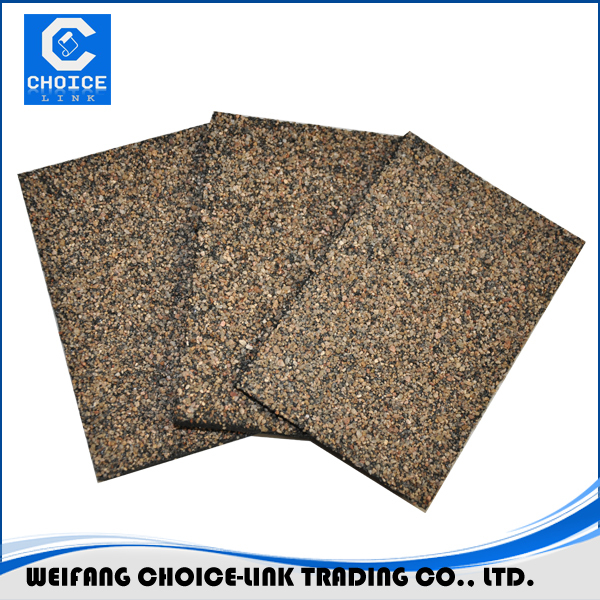 APP (Atactic Polypropylene) is a thermoplastic polymer, which forms a uniform matrix within the asphalt. This enhances the bitumen's performance by increasing its UV resistance, increasing its flexibility at low temperatures, and improving its flow resistance at high temperatures.
APP Modified Bitumen Membrane
are generally applied using a propane-fueled torch. Therefore, APP specially suitable to high temperature and of strong sun-shining.
      Specification    Width:1m    Length/roll:7.5m/10m/15m  or as your need.    Surface:PE film/Granules/Sand...    Technical Data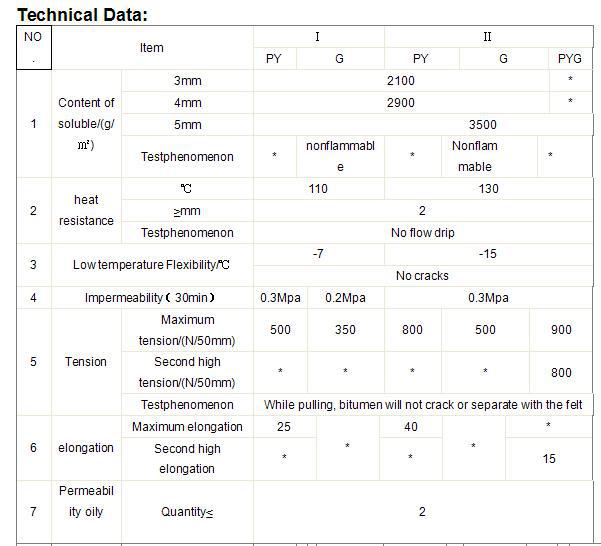 Advantages    a)APP is specially suitable for areas of high temperature and of strong sun-shine    b)Good performance in Good impermeability ,anti-puncture, anti-broker, anti-resistance, anti-erosion, anti-mildew, anti-weathering.    c)Possess good tensile strength, elongation rate and size stability which could be well suited the substrate distortion and crack.    Application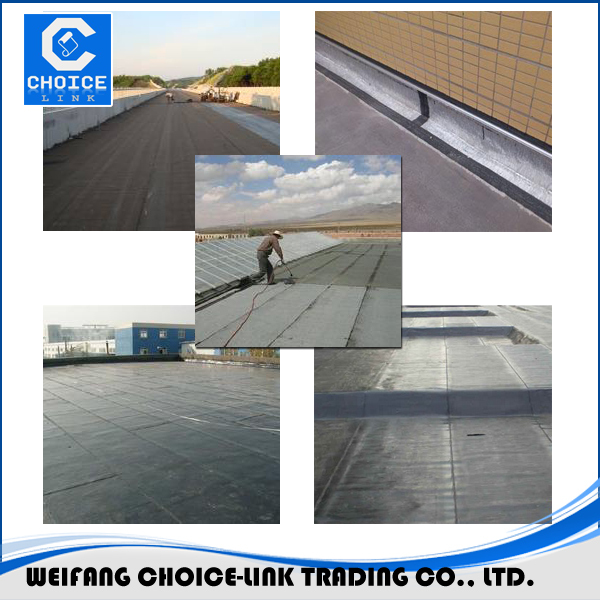 a)Bridge building, storage, road, tunnel, parking station, swimming pool, water-disposal pool, rubbish-disposal places and other waterproofing project.    b)Especially adapting to the  areas of high temperature and of strong sun-shine.    PACKAGE and TRANSPORTATION